Board
»
Practice Racing
» Practice Racing - Notes/Rules and Info
Posted by
RainbowChaser






Posts

2655

Registered at

2009-06-14 09:44:50

INFO

Click the thumbnail for a brief Introduction to Practice Racing

WHO CAN SET UP PRACTICE RACES

In principle, anyone can, providing they have the passwords to the boats used as marks. The passwords are kept private to prevent folks having fun playing with the marks and not returning them to where they have been placed, at great effort, by a course designer!!

The list of SOLers who have the passwords so can design practice races are:

Bimmer

glynnwi

calmxy

GREATSKUA

RainbowChaser

sassy63

Wolff

NOTES/RULES 360 Penalty Turn

: means to sail your boat in a full circle, stopping at least twice so that upon completion a full loop is shown in your updated track. The penalty must not be combined with a tack, gybe or mark rounding so that the full impact of the loop impacts performance.

Chat

- all practice race chat takes place in either the main (English chatroom) or sometimes the Sail Talk Chatroom of the relevant race. This is findable by using the dropdown menu at the top of the Chat column and selecting Sail Talk.

DCs / Delayed Commands

- setting these can be tricky if you are wanting to be precise, esp. for practice race starts, so using Brainaid's Toolbox DC Editor is a simple way to be accurate. The Toolbox (which has other stuff I don't know about) is findable

here Finish

: To stop you must set a TWA=0. Please do not do this until you have sailed well clear of the finish line so you do not obstruct the field for those ranking the finish.

Finishing

: As you see your pink boat cross the line, please announce your arrival (word/phrase of your choosing) this helps indicate who crosses in which order.

Islands

: If an island is also identified with a Mark beached on it, then even if there is a small gap between the island and the Mark, BOTH are to be rounded!

Joining in At Any Time:

Practice Racing is very sociable so everyone is welcome to join in a race at any point. Matchracing from where you join the flotilla is great fun.

Marks/M:

- these are references to boats that are called Practice_Mark_1 through to Practice_Mark_5 and usually abbreviated to M1, M2 etc. They are used as rounding points and often as start/finish points where islands or natural waypoints are absent or insufficient.

Mark Rounding

When Marks are boatshapes, your track may cut through the boatshape but remain the correct side of the "mast" (central dot), In night-mode, the riding lights must be completely rounded. Where marks are shown as dots, your track must not touch any part of the mark on full zoom, If it does then it is up to another boat to protest before end of race. If found guilty then a 360 must be executed. This includes the Marks denoting the start and finish lines of a race.

Missing a Mark:

Like in real life, if you start from the Gun in a practice race and miss a mark then you will only be eligible for a ranking if you either (1) return to the mark and round it correctly or (2) all racers agree a 360 penalty may be sailed.

Newbies:

Everyone starts with a credit of three "free" races during which you may race hard but errors (mark cutting, OCS etc) won't be penalised BUT you also cannot take a podium/Top Five place or be awarded the

G-SCOW

. As a newbie you are invited to learn the rules and if you feel you are ready to race before your three "free races" are run, just say so at the beginning of a race!

Polar:

simple explanation

here SLI Jumping:

The "jumping" or crossing of small islands or headlands is not permitted in Practice Racing (although it is technically possible and thus doable in SOL races). If a boat executes a jump inadvertently, then if protested, a 360 must be executed before the next following mark or the finish, whichever comes first. If a racer announces that they are going to jump an SLI or have done so on purpose, then they will lose any podium/ranking and be listed last in the race.

Starting:

Because practice racing is v v informal to start your boat you need to either set a DC (delayed command) OR be online to send the command in real time.

Stopping:

Again because practice racing is an informal arrangement, to stop you boat simply Send Command of TWA 0.0.

______________________

#4786

--- Last Edited by

RainbowChaser

at 2019-11-19 20:03:28 ---

Posted by
Do!






Posts

24

Registered at

2009-11-14 22:23:06

Hello
I'm currently running on the Weddel-Bekerley Timed Race and I
poses a question: should we pass the finish line must
from west to east?

Posted by
Tempest






Posts

79

Registered at

2009-06-16 17:44:17

Do, either way is OK
west -east and east- west both are good

Posted by
Rod






Posts

392

Registered at

2010-06-24 22:30:48

Are you sure of that? In almost all racing that I have ever heard of, crossing the star or finish line in the wrong direction does not count as a completed part of any race.

If it breaks, it's not strong enough--if it doesn't, it's too heavy.

Posted by
RainbowChaser






Posts

2655

Registered at

2009-06-14 09:44:50

Due to the nature of SOL it is possible to cross a finish line from "back" to "front".

Ideally, races are so designed that the natural way to cross is "front" to "back", occasionally, however, the design is such that the customary way to cross a line is difficult or non-DCable or just not optimal. In these instances the SOL system recognises a back-to-front crossing of the line.

Hope this helps.

Posted by
Alan (iomkiwi)






Posts

39

Registered at

2011-11-02 07:13:43

Posted by
Careka






Posts

35

Registered at

2008-02-26 07:56:07

Jumping is not sailing, and will lead to DSQ,

Thread is locked.
Races
Next Race: 00d 00h 00m
---
Current Races:
Stockholm to St. Petersburg - 2023
Welcome to Stockholm - are you ready to race this course of about 431nm across the Baltic and into the Gulf of Finland, from one great historic city Stockholm to another St. Petersburg? The Gulf of Finland is still ice-free so board your Club Swan 50's and prepare. Take care and keep a weather eye. The odd stray submarine may need to be avoided but if you keep a good lookout you should soon be docking at the home of the world-renowned Hermitage Museum!
Race #1743
INFO by brainaid.de
Club Swan 50 PARICULARS
WX UPDATES:
0430 / 1030 / 1630 / 2230
Ranking:
ARQ4 - ARCH - SUPSOL - SYC
Race starts: Oct 02nd 10:00 Registration Open!

GO TO RACE
Sailonline's Tall Ships Re-Run 2023 - Lisbon to Cadiz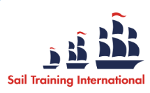 Welcome back to a re-run of the fifth and last of five virtual races representing this year's European Tall Ships Races hosted in reality by Sail Training International. This fifth race is from Lisboa, Portugal to Cadiz, Andalusia; circa 130nm around Cape St Vincent in Sailonline's 90 metre Barque.
NOTE: Starts and Finishes in tall ships racing are always offshore to avoid conflict with shipping and shipping lanes.
Race #1729
INFO by brainaid.de
90m Barque PARTICULARS
WX Updates:
0430 / 1030 / 1630 / 2230
RANKING: TS - SYC
Race starts: Oct 01st 14:00 Registration Open!

GO TO RACE
Cairns to Darwin 2023
This race was originally Leg 7 of the A3 series - AGage's Around Australia, which SOL dedicated to AGage's memory. This time it is the ninth race of the All-Round Championship 2023 Series - 1405nm in Orange 125' Catamaran from Cairns, the hub of Australia's tropical holiday zone, to Darwin, the frontier with Asia.
Race #1724
INFO by brainaid.de
Orange 125' PARTICULARS
WX Updates:
0430 / 1030 / 1630 / 2230
Ranking:
ARQ3 - ARCH - SUPSOL - SYC
RACE CLOSE: Saturday,
September 30 at 2300 UTC.
Race starts: Sep 21st 05:00 Registration Closed

GO TO RACE
Carib Rum Run 2023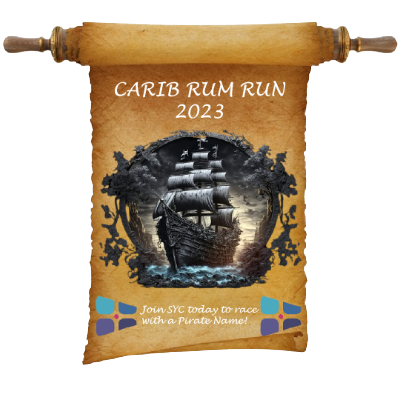 Welcome to the Caribbean and Sailonline's annual Pirate race, running with
International Talk Like a Pirate Day
on 19 September! This is a 1759nm slalom through the rum islands of the Caribbean in our glorious Falkun superyachts! Our mission is to collect barrels from the region's distilleries and carry them to the rum-parched beaches of Cancun, Mexico. Join SYC before race end and ye befuddled scallywags can disguise yer boat for this race only with a pirate name!
Race #1698
INFO
from brainaid.de
Falkun
PARTICULARS
WX Updates:
0430 / 1030 / 1630 / 2230
Ranking: SYC
RACE CLOSE:
Tuesday,
October 3 at 2300 UTC.
Race starts:
Sep 16th 15:00
Registration Closed
GO TO RACE
Sinbad Braves the Bay of Bengal 2023
"Sinbad, you sorry sailor, why have you not told me of this great sea, this giant bay, stretching hundreds of thousands of qasbah east of Al-Hindi to fabled lands where tea and rice and rubber is abundant?" and Sinbad replied "Ahh, umm, shall I go have a look. May I take the Judel Vrolijk 62 again, it's going to be a long voyage, perhaps a million and one half qasbah (c 3000nm)? I'll start in Chittagong and follow the coast to the southern tip of the Hindus' land, round Serendip, head east into the vastness of the seas, and if I'm lucky (no pun intended, oh Mighty One) I shall find land again and then head north and see where I end up". "Fair winds, Sinbad", said the Sultan.
Race #1641
INFOby brainaid.de
Judel Vrolijk 62 PARTICULARS
WX Updates:
0430 / 1030 / 1630 / 2230
Ranking: SYC - SVS
RACE CLOSE: Saturday,
September 30 at 2300 UTC.
Race starts: Sep 13th 08:00 Registration Closed

GO TO RACE
Maryland to Alaska 2023
Welcome to this September edition of 2023 OCCH. This route was first sailed in 2020. At the time it was inspired by Matt Rutherford's single-handed Red Dot Expedition around the Americas in 2012, SOLer Renegade proposing a half-around from Maryland over the North into the Pacific and back through the Panama Canal, in 5 legs, 5 years later. Leg 2 across the North West Passage proved to be particularly challenging and so to create a proper Ocean Race, SRC combined Leg 2 with Leg 1 to give you a race of at least 4000nm from Maryland to Alaska, now to be sailed in our magnificent Archer 78.
PRIZE: SMPF
Race #1719
INFOby brainaid.de
Archer 78 PARTICULARS
WX Updates:
0430 / 1030 / 1630 / 2230
Ranking:
OCQ3 - OCCH - SUPSOL - SYC
RACE CLOSE: Sunday,
October 1 at 2300 UTC.
Race starts: Sep 01st 14:00 Registration Closed

GO TO RACE
SYC Ranking
Series
Mobile Client
SYC members have the benefit of access to our mobile/lightweight web client!