Board
»
Technical Discussion
» Performance loss
Page: First Previous 7 8 9 10 11 12 13 Next
Posted by
dtayls






Posts

29

Registered at

2014-06-23 03:34:16

There are some really interesting ideas in the pipeline and there is a great team of people working on it. Physical (kinetic) performance loss certainly exists but it's probably not a significant issue in an ocean race. Crew fatigue, on the other hand, is probably much more important. Lots of manoevres (tacks/gybes) will take a big toll on the crew. And doing these in high winds or at night is going to have an even greater impact. So, perhaps double at night; a sliding scale from x1 to x5 from 20 to 50 kts; and a no-go-zone from 50kts+ where you can't tack or gybe at all because the crew is simply refusing to get up on deck.

--- Last Edited by dtayls at 2014-11-19 01:56:30 ---

Posted by
Rod






Posts

392

Registered at

2010-06-24 22:30:48

I do like the last bit--"the crew is simply refusing to get up on deck."--0r in our case "get out of bed".
Obviously we need much more versatile DC nomenclature......

If it breaks, it's not strong enough--if it doesn't, it's too heavy.

Posted by
RCLASER27






Posts

2

Registered at

2015-06-06 11:16:15

It seems to me that the subject of Performance Loss has the highest number of posts with the most controversy and many are still unclear as to how it works and whether it is fair. It is also clear to me that for those that are 'clever' there is an opportunity to 'cheat'.
I know you are trying to design a realistic sailing simulator but surely the Performance Losses for an AC72 (foiling cat) are considerably different from a monohull.
My point is why have it at all? What 'harm' would that cause to your drive for 'realism'? If indeed you need a 'penalty' why not apply a standard one across the board of 50% boat speed reduction for 2 minutes. This would stop the short tacking zigger-zaggers. This would only apply to tacks not gybes. Of course a penalty such as that is totally unrealistic in the sailing world but at least everyone would understand it rather than having something that is almost subjective and seems to vary at random and cannot easily be understood. I await your comments.

Posted by
kroppyer






Posts

346

Registered at

2010-02-05 15:25:55

Simple solutions like this have crossed our minds. I reject some of them because they do not satisfy a couple of requirements. For example, I'd like to have two consecutive manoeuvres twa 45 -> 50 -> 55, to result in a distance loss that is no less than the loss resulting from a single manoeuvre twa 45 -> 55. At the least both losses need to be comparable. So we can't really penalise a manoeuvre regardless of the change in angle.

Of course the easiest way to get a minimum of realism into the performance loss model would be to handle a change of tack differently.

Another, more important, requirement is that every manoeuvre that crosses a cavity in the polar (polar hopping, including tacking/gybing), needs to be penalised by a significant amount. This is to prevent "infinite" manoeuvring (tacking/gybing/hopping) along a shoreline or lane of high pressure.

Your suggestion of penalising only tacks a̶n̶d̶ ̶g̶y̶b̶e̶s̶ does not satisfy this requirement.

These requirements are not really worked out or well discussed. I welcome any critique or additions on them.

I do fully agree with your idea of having a model that anyone understands. It makes the game more fair when everyone understands the rules. So we need a model that is either simple (easy to understand), or very realistic (sailors will quickly understand). Of course the second option is much harder to realise, but also a lot more rewarding.

--- Last Edited by kroppyer at 2015-08-10 20:00:27 ---

Posted by
RCLASER27






Posts

2

Registered at

2015-06-06 11:16:15

Just to clarify my earlier post there is NO penalty for gybing, only Tacking

Posted by
JB






Posts

305

Registered at

2013-03-07 08:54:34

Viva All.

Recap on this:

1 - One of SOL goals is to approach as much as possible the real boats behaviour.

2 - This one is pacific - gybing a "barge" is not the same as gybing a foiling boat.

3 - A real example: an AC72 don't lose Performance during foiling gybes and doesn't take more than 30 minutes to recover from any maneuver made (tack or gybe).

4 - So, "zero" Loss of Performance (LP) as a rule for all boats during/after gybing doesn't seem to me correct.

5 - LP should be, namely, boat dependent and not only on the BS/TWA couple previously obtained to the boat maneuvers (small/large turning or making a full tack/gybe).

6 - More important than the LP value (boat dependent, namely, or not) is the Recovering Time to reach again the 100% P;

7 - Exception made to slower boats (barge, fixed keel 30 ft cruisers, not racers) and for all boats in special "blue" conditions (TWS / BS < 5 - 6 Kts) the SOL LP is almost irrelevant.

8 - The big problem comes on the remaining boats/Wind conditions, being the AC72 the extreme paradigm of this issue.


Posted by
Rod






Posts

392

Registered at

2010-06-24 22:30:48

I hate to butt into a tech argument that I have contributed to in the past--to a level that is long past my pay-grade!! -----but surely some programmer for one of the many other sailing sites has solved this problem some time ago---and might be invited/paid to do a little modification to OUR perf loss problem??????

If it breaks, it's not strong enough--if it doesn't, it's too heavy.

Posted by
Jan van der Puil






Posts

92

Registered at

2013-08-06 21:35:15

As long as we can't change it, best we live with it on an equal footing. This might have seen the light of day when we went ice yachting on Winnebago, but then we switched PL off altogether (another solution!).
I am not guaranteeing anything written in the attached is the best way of "evading" usurious PL, just stuff that works for me (if I get it right).

Posted by
Capt.D.P.






Posts

66

Registered at

2009-10-27 01:51:32

I went little bit through this topic and to tell you the truth I did not know about 93% rule in loss performance.Years ago maybe 7-8, I spent a lot of time to find out how to reduce that annoying performance loss.I surely went through that 93% but did not notice big difference but noticed that performance could be down even to 82%,when gybing with big speed
several times in fast continuation.

We all know that smaller the change of course less performance loss but there is an exception in that rule.
There is a situation when you change the course for 1 degree only and you have performance loss of 90%.I found it while trying to gyb step by step and coming to 179.5 deg. and to -179.5 deg. and at once performance loss for one degree which use to be only cca 99.8% jumped down to 90%.

As the perf. loss is minor when tacking I even tried that to go in desired direction but found out that more ground is lost than the gain in performance loss.

Ciao
Damir

Posted by
kroppyer






Posts

346

Registered at

2010-02-05 15:25:55

Yes, when you change tack, the degrees you turn is irrelevant, but the new boatspeed is relevant. So when turning from 179.5 to -179.5 you will be penalised proportional to your new boatspeed. When going upwind, you generally have less boatspeed, so changing tack is less costly.

See a complete breakdown of performance loss

here

.

This is bound to change at some point though (not sure when, could be years, but I'm hoping less).
Page: First Previous 7 8 9 10 11 12 13 Next
Please login to post a reply.
Races
Next Race: 00d 00h 00m
---
Current Races:
Stockholm to St. Petersburg - 2023
Welcome to Stockholm - are you ready to race this course of about 431nm across the Baltic and into the Gulf of Finland, from one great historic city Stockholm to another St. Petersburg? The Gulf of Finland is still ice-free so board your Club Swan 50's and prepare. Take care and keep a weather eye. The odd stray submarine may need to be avoided but if you keep a good lookout you should soon be docking at the home of the world-renowned Hermitage Museum!
Race #1743
INFO by brainaid.de
Club Swan 50 PARICULARS
WX UPDATES:
0430 / 1030 / 1630 / 2230
Ranking:
ARQ4 - ARCH - SUPSOL - SYC
Race starts: Oct 02nd 10:00 Registration Open!

GO TO RACE
Sailonline's Tall Ships Re-Run 2023 - Lisbon to Cadiz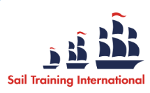 Welcome back to a re-run of the fifth and last of five virtual races representing this year's European Tall Ships Races hosted in reality by Sail Training International. This fifth race is from Lisboa, Portugal to Cadiz, Andalusia; circa 130nm around Cape St Vincent in Sailonline's 90 metre Barque.
NOTE: Starts and Finishes in tall ships racing are always offshore to avoid conflict with shipping and shipping lanes.
Race #1729
INFO by brainaid.de
90m Barque PARTICULARS
WX Updates:
0430 / 1030 / 1630 / 2230
RANKING: TS - SYC
Race starts: Oct 01st 14:00 Registration Open!

GO TO RACE
Cairns to Darwin 2023
This race was originally Leg 7 of the A3 series - AGage's Around Australia, which SOL dedicated to AGage's memory. This time it is the ninth race of the All-Round Championship 2023 Series - 1405nm in Orange 125' Catamaran from Cairns, the hub of Australia's tropical holiday zone, to Darwin, the frontier with Asia.
Race #1724
INFO by brainaid.de
Orange 125' PARTICULARS
WX Updates:
0430 / 1030 / 1630 / 2230
Ranking:
ARQ3 - ARCH - SUPSOL - SYC
RACE CLOSE: Saturday,
September 30 at 2300 UTC.
Race starts: Sep 21st 05:00 Registration Closed

GO TO RACE
Carib Rum Run 2023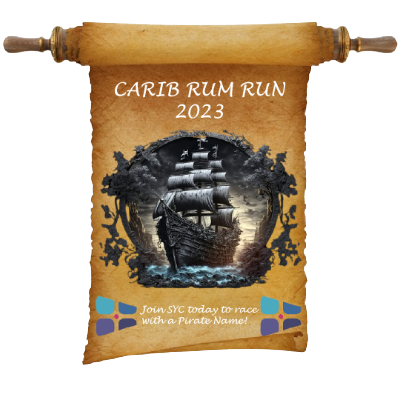 Welcome to the Caribbean and Sailonline's annual Pirate race, running with
International Talk Like a Pirate Day
on 19 September! This is a 1759nm slalom through the rum islands of the Caribbean in our glorious Falkun superyachts! Our mission is to collect barrels from the region's distilleries and carry them to the rum-parched beaches of Cancun, Mexico. Join SYC before race end and ye befuddled scallywags can disguise yer boat for this race only with a pirate name!
Race #1698
INFO
from brainaid.de
Falkun
PARTICULARS
WX Updates:
0430 / 1030 / 1630 / 2230
Ranking: SYC
RACE CLOSE:
Tuesday,
October 3 at 2300 UTC.
Race starts:
Sep 16th 15:00
Registration Closed
GO TO RACE
Sinbad Braves the Bay of Bengal 2023
"Sinbad, you sorry sailor, why have you not told me of this great sea, this giant bay, stretching hundreds of thousands of qasbah east of Al-Hindi to fabled lands where tea and rice and rubber is abundant?" and Sinbad replied "Ahh, umm, shall I go have a look. May I take the Judel Vrolijk 62 again, it's going to be a long voyage, perhaps a million and one half qasbah (c 3000nm)? I'll start in Chittagong and follow the coast to the southern tip of the Hindus' land, round Serendip, head east into the vastness of the seas, and if I'm lucky (no pun intended, oh Mighty One) I shall find land again and then head north and see where I end up". "Fair winds, Sinbad", said the Sultan.
Race #1641
INFOby brainaid.de
Judel Vrolijk 62 PARTICULARS
WX Updates:
0430 / 1030 / 1630 / 2230
Ranking: SYC - SVS
RACE CLOSE: Saturday,
September 30 at 2300 UTC.
Race starts: Sep 13th 08:00 Registration Closed

GO TO RACE
Maryland to Alaska 2023
Welcome to this September edition of 2023 OCCH. This route was first sailed in 2020. At the time it was inspired by Matt Rutherford's single-handed Red Dot Expedition around the Americas in 2012, SOLer Renegade proposing a half-around from Maryland over the North into the Pacific and back through the Panama Canal, in 5 legs, 5 years later. Leg 2 across the North West Passage proved to be particularly challenging and so to create a proper Ocean Race, SRC combined Leg 2 with Leg 1 to give you a race of at least 4000nm from Maryland to Alaska, now to be sailed in our magnificent Archer 78.
PRIZE: SMPF
Race #1719
INFOby brainaid.de
Archer 78 PARTICULARS
WX Updates:
0430 / 1030 / 1630 / 2230
Ranking:
OCQ3 - OCCH - SUPSOL - SYC
RACE CLOSE: Sunday,
October 1 at 2300 UTC.
Race starts: Sep 01st 14:00 Registration Closed

GO TO RACE
SYC Ranking
Series
Mobile Client
SYC members have the benefit of access to our mobile/lightweight web client!