Online Sailracing!
Sailonline.org is owned and operated by Sailonline NavSim AB, a not for profit, community-owned company.
Sailonline's mission is to offer a superior internet-based sailing and navigation simulation to the global sailing community, whilst ensuring a future of growth and continuous enhancement to benefit its users through financial viability and long term vision.
All Sailonline boats and their properties are purely virtual and do not necessarily reflect real world data.
Sailonline is free for everyone to play and is supported by SYC Memberships.
Create your account
News from the blog
Welcome!
Now login with our guest account to view currently running races: Username: guest - Password: guest
PLEASE ONLY REGISTER YOUR OWN USERNAME AND PASSWORD IF YOU INTEND TO RACE.
All times on Sailonline are in UTC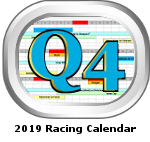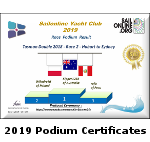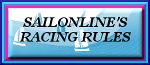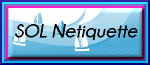 GDPR - General Data Protection Regulations
- Sailonline wishes to reassure all SOLers that it is aware of the regulation changes in relation to the protection of personal data. Sailonline cares about your privacy and will continue to let you control the personal information you provide.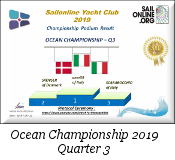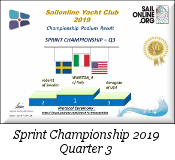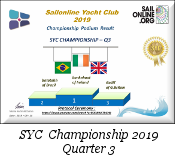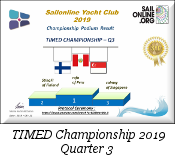 2019 Q3 SRC Review
This has been a less turbulent quarter for SOL, albeit one in which the wind gods have given us reason to say 'It is not normally like this.' A phrase often used when visiting other venues in real life. Mind you SRC has introduced SOLers to a few new venues in this quarter! Our racing in the 3rd Quarter of 2019 produced the following results continue reading the full report here
Q3 Championship Results and Prizes
Ocean races
Sprint races
SYC races
TIMED races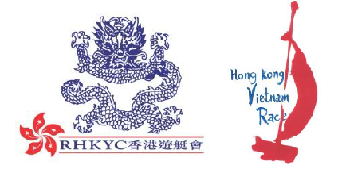 Sailonline is delighted to announce that, for the 9th time, it is partnering with Royal Hong Kong Yacht Club for the running of Hong Kong to Vietnam Race, which starts in Hong Kong on 16 October. First conceived in 1996 when it was run at Lunar New Year, the real Hong Kong to Vietnam Race is a 673nm Category 1 offshore race and a biennial fixture in the Royal Hong Kong Yacht Club sailing calendar. As a constituent event of RHKYC's China Coast Race Week, the race aims to take advantage of October's prevailing north east monsoon to give competitors a thrilling, predominantly downwind race from Hong Kong to Nha Trang on Vietnam's eastern seaboard.
The 2019 edition of the race will see a 9-boat fleet chasing the current race record of 42h 17m 24s and again Sailonline's TP52s will be going head to head with Freefire.
Entry List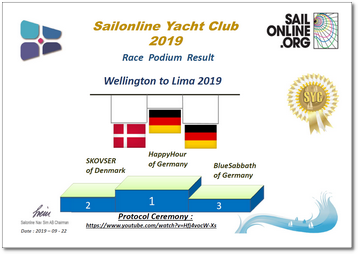 click on results image to see larger
GLÜCKWÜNSCHE HappyHour!!!
TILLYKKE SKOVSER!! GLÜCKWÜNSCHE BlueSabbath!
Race Leaderboard
Reports


Commentary
5700 NM from New Zealand to Peru across the Pacific Ocean is certainly not for juveniles, but the promise of Peruvian seafood and beer in Lima made it a little easier.
The fact that HappyHour came first in 12d21h34m22s, just 3 minutes before SKOVSER gives a picture of the fierce competition in SOL Ocean Races. Impressive achievements from all. Well done.


Races
Next Race: 00d 00h 00m
---
Current Races:
Galloo Islands Sprint 2019
There is so much more to New York than that collection of towering skyscrapers at the mouth of the Hudson river. Upstate, it is rolling pastures, mountain ranges and lakelands, stretching all the way to the U.S. border with Canada – the St Lawrence Seaway and the waters of two great inland seas, Lakes Erie and Ontario. This race takes you right to the top of this bucolic wonderland for a 24nm sprint in classy Club Swan 50s out to the historic lighthouse on the southern tip of Galloo Island on the eastern reaches of Ontario, round the island and back to Henderson Bay. Enjoy!
Race #1291
INFO by brainaid.de
Club Swan 50 Particulars
WX Updates:
0430 / 1030 / 1630 / 2230
RANKING:
SPRCH-SUPSOL-SPRQ4-SYC
ALT. CLIENT:Classic
Race starts: Oct 19th 18:00 Registration Open!
GO TO RACE
The Royal Hong Kong Yacht Club to Nha Trang Rally 2019
RHKYC and Sailonline welcomes SOL'ers once more to Hong Kong and the 2019 running of the classic biennial race to Vietnam - 674nm across the South China Sea in TP52s
Race #1293
INFO by brainaid.de
TP52 Particulars
WX Updates:
0430 / 1030 / 1630 / 2230
RANKING: SYC
ALT. CLIENT: Classic
Race starts: Oct 16th 03:15 Registration Open!
GO TO RACE
Barentsz Run 2019
Our SRC cordially invites you to race this second re-enactment, designed by past-SOLer Tempest, of Willem Barentsz third voyage of his life-long hunt for the North East Passage. Appropriately in sturdy but speedy Riptide50s we will race some 1600nm from his birthplace, Terschelling (home to the Dutch nautical college "Willem Barentsz") past Bear Island to Longyearbyen. It will be a cold but glorious experience!
Race #1285
INFO by brainaid.de
Riptide50 Particulars
WX Updates:
0430 / 1030 / 1630 / 2230
Ranking:
SYCCH – SYQ4 - SUPSOL – SYC
ALT. CLIENT:Classic
Race starts: Oct 07th 17:00 Registration Open!
GO TO RACE
Itajai to Newport 2019
While we are waiting for the next edition of our Sailonline World Race (SWR) why not refresh the memory by re-racing the 17/18 leg from Itajai in Brazil to Newport, USA.
Do you remember all the different hurdles on the route?
Well, here they are in order of occurrence:
St Helena High:
The Trade Winds S:
On the beach:
The Doldrums:
The Trade Winds N:
Azores High:
The Westerly Stormtrack:

That's it folk's.
Now you know what to expect!!!
Race #1288
INFO from brainaid.de
OD65v3 Particulars
WX Updates: 0430 / 1030 / 1630 / 2230
Ranking: OCCH-OCQ4-SUPSOL-SYC
PRIZE: SMPF
ALT. CLIENT: Classic
Race starts: Oct 03rd 18:00 Registration Open!
GO TO RACE
SYC Ranking
Series
Mobile Client
SYC members have the benefit of access to our mobile/lightweight web client!