Online Sailracing!
Sailonline.org is owned and operated by Sailonline NavSim AB, a not for profit, community-owned company.
Sailonline's mission is to offer a superior internet-based sailing and navigation simulation to the global sailing community, whilst ensuring a future of growth and continuous enhancement to benefit its users through financial viability and long term vision.
All Sailonline boats and their properties are purely virtual and do not necessarily reflect real world data.
Sailonline is free for everyone to play and is supported by SYC Memberships.
Create your account
News from the blog
Welcome!
Now login with our guest account to view currently running races: Username: guest - Password: guest
PLEASE ONLY REGISTER YOUR OWN USERNAME AND PASSWORD IF YOU INTEND TO RACE.
All times on Sailonline are in UTC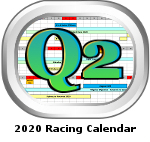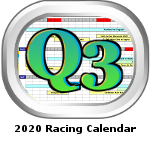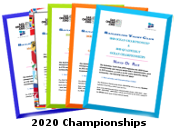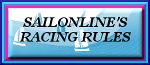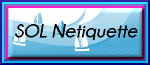 GDPR - General Data Protection Regulations
- Sailonline wishes to reassure all SOLers that it is aware of the regulation changes in relation to the protection of personal data. Sailonline cares about your privacy and will continue to let you control the personal information you provide.
2020 is the tenth season of Sailonline's association with tall ships racing organised by Sail Training International. This year, however, will be the first year that Sailonline's racers will be racing the high seas without the company of the real fleet of tall ships. #COVID19 has impacted the world in a manner never anticipated and we will all have to adjust to what is being referred to as "new normal". The delight, however, is that we may well find ourselves with significant competition for our top spots as STI will be encouraging the Captains and crews of the real tall ships to compete on the level playing field offered by Sailonline's performance polar for the Clipper ship. The courses are those currently designed for 2021, so this will give everyone a chance to practise!
This is what has been planned:
In July, three races (the TSE Series) from Lisbon to Cadiz, Cadiz to Sagres and then from A Coruna to Dunkirk. If you are familiar with tall ships racing, the gap in time and geography between Race 2 and Race 3 would normally be occupied by the ever-sociable Cruise in Company phase of the Tall Ships Races.
In August two races (the TSA series) from Yeosu, Korea, to Nanao, Japan and then from Nanao to Vladivostock, Russia.
This virtual sailing experience runs hand in hand with Sail Training International's mission - the development and education of young people through the sail training experience, regardless of nationality, culture, religion, gender or social background. Sail Training International and Sailonline both count heavily on volunteer support with financial gain excluded from the equation.
Navigating a tall ship is a remarkably challenging affair, especially if you are more familiar with modern yachts, and gives a real insight into the true nature of ocean exploration in days gone by, so why not start learning the basics today so you will be ready for your Tall Ships experience!
There are four classes of Tall Ship in the real races, ranging from the biggest Class A Square Rigged ships of more than 40m in length, down to training yachts of 9.14m. Sailonline has developed performance polars based on published data for several different tall ships, and races to compete against Class A ships.
Sailonline's first race will open for practice Wednesday, 1 July at 1200utc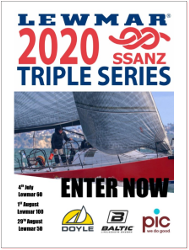 It is 2020, the world continues to confront the #COVID19 pandemic, but one country appears to be getting it all so much "right-er" than many others and this is wonderful New Zealand, where sailing is resuming! Sailonline is therefore particularly delighted to be back on the waters of the Hauraki Gulf, in New Zealand's North Island. Sailonline has raced here for many years and racing around the islands feels familiar to many of our virtual competitors. For the 9th year in a row, Sailonline is looking forward to racing in the Y88 Division, as the virtual partner of the Short-handed Sailing Association of New Zealand (SSANZ) for the SSANZ Lewmar Triple Series 2020 – the biggest two-handed sailing series in New Zealand.
In 2014 Sailonline began an association with the Young 88 Owners Association and once more will be racing all three events this year with our Young88 Polar while acknowledging the remarkable contribution to yachting and yacht design from the legendary Jim Young who died in the middle of June.
The three races will be raced on Sailonline on the following dates which take account of the time difference between New Zealand and UTC:
Race 1 Lewmar 60 Baltic -- 3 July
Race 2 Lewmar 100 Baltic -- 31 July
Race 3 Lewmar 50 Baltic -- 28 August
Sailonline's first race will open for registration and pre-race practice on 1 July.


click on results images to see larger
Čestitamo SimeMali!!!
Congratulazioni Sax747!! PARABÈNS batatabh!
Reports

Commentary
Sailonline has "homes" around the world where it races regularly and the location and conditions have become familiar. One of these is the Shetland Islands – located between the Atlantic Ocean and the North Sea, they form the furthermost northerly part of the current United Kingdom and have a long and fascinating history. Part of that history includes having belonged to Norway for many centuries, so it is unsurprising that there is an annual race from Bergen, Norway to Shetland and back again. This race is frequently raced by Sailonline in association with Hordalands Seilkrets, but were this year a solo online effort due to the lockdown response to the global #COVID19 pandemic. The impact of the pandemic has been enormous but for Sailonline it has, for now at least, brought many new participants in our racing, which is proving a real delight – not just because we have more people racing, but finding out just how much the platform is appreciated and valued as a useful way to learn and hone wind navigation!
The two races this year were dealt with quite reasonably by the North Sea wind gods – a little attempt at a windhole on Leg 1 from Bergen and a degree of shift on the return from Lerwick. There was good competition from boats flying the flags of 38 nations, and our congratulations go to all who completed both legs, the narrow margins by which podium success was achieved in both races and, finally, a hearty Well Done to the three who took the series podium!

Online Pacific Cup Race 2020
Sailonline is excited to be partnering with the Pacific Cup Yacht Club for the biennial running of the famous "Fun Race to Hawaii". This year's race is very different as due to Covid-19, the race takes place entirely in virtual reality on Sailonline.
The Pacific Cup Yacht Club was formed to run the Pacific Cup race from San Francisco Bay to Hawaii. Originally a loose organization operating out of Ballena Bay Yacht Club, the club incorporated in the 1980s to take firmer control of the race and its finances.
With over a dozen boats now entered in the 2022 Pacific Cup, the online event is a very good opportunity for skippers, navigators and crew to practice their ability to 'read the weather'.
Participants in the online Pacific Cup will be sailing a virtual Santa Cruz 52. The Santa Cruz 52 was designed and built for offshore racing and fast cruising with excellent performance for competitive racing in races just like the Pacific Cup.
Santa Cruz 52 "City Lights"
Also, a great incentive for all online competitors are the prizes being offered by the Pacific Cup Yacht Club – of race caps to the three podiums in two divisions (1) All who start, and (2) Those who would have participated in the real race.
Sailonline's virtual Pacific Cup Race will open for pre-race practice on Saturday, 27 June at 1900utc. The race starts at the same time as the 'real race' would have on Thursday 2 July 2020 at 1900 UTC (1200 PDT).
Races
Next Race: 00d 00h 00m
---
Current Races:
The Tall Ships Races 2020 - Race 1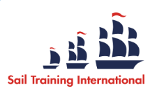 Welcome to the first of three virtual races representing this year's European Tall Ships Races - a race of 220nm from Lisbon, Portugal, giving Cabo de Sao Vicente and Ponta de Sagres plenty of searoom, to Cadiz, Spain
NOTE:Starts and Finishes in tall ships racing are always offshore to avoid conflict with shipping and shipping lanes.
Race #1352
INFO by brainaid.de
Clipper 240 Particulars
WX Updates:
0430 / 1030 / 1630 / 2230
RANKING: TSE - SYC
ALT. CLIENT: Classic
Race starts: Jul 05th 12:00 Registration Open!
New HTML5 Client GO TO RACE
SSANZ Triple Series 2020 - Lewmar 60 PIC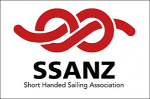 Welcome to Auckland, New Zealand and, for the 9th successive year, Sailonline is happy to provide the virtual version of the brilliant three-race SSANZ two-handed series, raced around the waters of the Hauraki Gulf off New Zealand's North Island. Our direct competitors in this 2020 Lewmar 60 PIC course are the real racers of the Young 88 Association.
Race #1370
INFO from brainaid.de
Young 88 Particulars
WX Updates:
0430 / 1030 / 1630 / 2230
Ranking:
SSANZ - SYC
ALT. CLIENT Classic
Race starts: Jul 03rd 21:15 Registration Open!
New HTML5 Client GO TO RACE
Pacific Cup 2020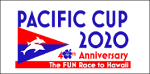 Pacific Cup Yacht Club (PCYC) invites all sailors and SOLer's to participate in the virtual edition of this biennial race from San Francisco Bay, USA, to Kaneohe Bay on Oahu's east coast in the Hawaiian Islands 2070nm across the Pacific Ocean.
Race #1371
INFO
by brainaid.de
Santa Cruz 52
Particulars
WX Updates:
0430 / 1030 / 1630 / 2230
RANKING: SYC
ALT. CLIENT:
Classic
Race starts:
Jul 02nd 19:00
Registration Open!
New HTML5 Client
GO TO RACE
Auckland to Uruguay - 2020 RTW - Leg 3
The third leg of Sailonline's Round the World Race 2020 sees the fleet navigating its way from Orakei, Auckland, New Zealand, across the Pacific and up the South Atlantic to Punta del Este, Uruguay
For your transit from ocean-to-ocean you may leave Tierra del Fuego to port or to starboard, as you please.
PRIZE: SMPF
Race #1362
INFO from brainaid.de
Orange 125ft Particulars
WX Updates:
0430 / 1030 / 1630 / 2230
Ranking: OCCH-OCQ3-SUPSOL-SYC-RTW20
ALT. CLIENT:Classic
Race starts: Jul 01st 20:00 Registration Open!
New HTML5 Client GO TO RACE
Sailonline's Shetland Race 2020 - Leg 2
As always, in line with what the real fleet usually does, we don't allow ourselves much time to sample the traditional hospitality offered to all in Lerwick, Shetland and regretting the brevity of our stay, and resolving to return, we must now race back to Bergen, Norway, in the second leg of this year's Shetland Race. The North Sea can be cantankerous so let's hope the winds and sea state are kind!
Race #1359
INFO from brainaid.de
First 44.7 Particulars
WX Updates:
0430 / 1030 / 1630 / 2230
RANKING: Shetland - SYC
ALT. CLIENT: Classic
RACE CLOSE: Friday, 3 July at 2300utc
Race starts: Jun 27th 16:00 Registration Closed
New HTML5 Client GO TO RACE
SYC Ranking
Series
Mobile Client
SYC members have the benefit of access to our mobile/lightweight web client!